SikhNugget
presents a round up of 544th Birth Celebrations of Guru Nanak, the first Guru of Sikhism.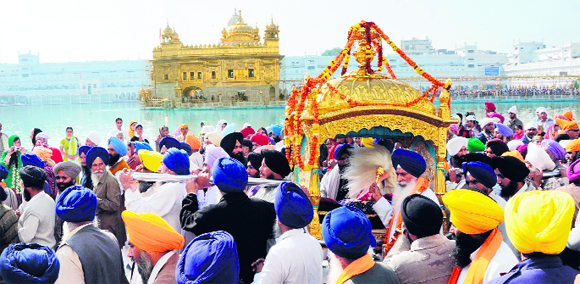 Sikh devotees carry the palanquin (Palki) of Guru Granth Sahib during
a procession at Harimandir Sahib.
A youth displays his martial art skills during a procession held in Amritsar.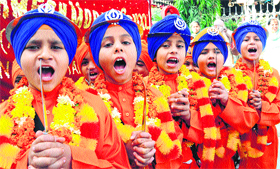 Sikh boys dressed as 'Panj Piaras' raise slogans during a procession at Harimandir Sahib.
Devotees start arriving at Nankana Sahib for the celebrations of Guru Nanak birth anniversary.
Harimandir Sahib illuminated and a display of fireworks.
Devotees wash their faces in the sarovar, at the Bangla Sahib Gurudwara in New Delhi.
A Sikh performs a fire-breathing act at a demonstration of Gatka skills in Amritsar.