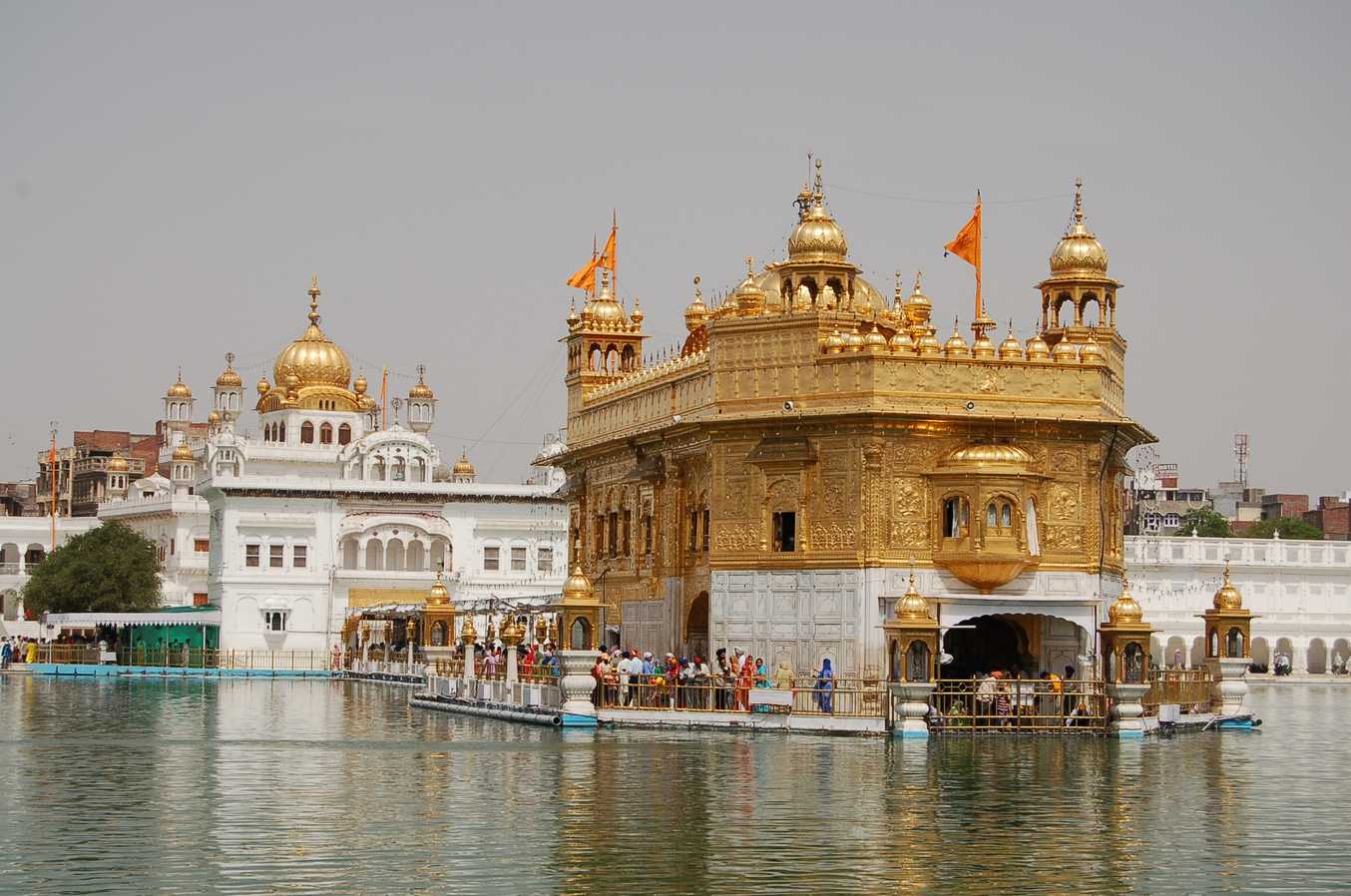 AMRITSAR: Over 100 tourists, some local enthusiasts, political leaders and administrative officials took part in the first ever Amritsar heritage walk on Tuesday.
"The walk aims to make people aware about the 450-year-old heritage of Amritsar. Significance of these historical structures is being slowly buried into the past," said BJP MP from Amritsar parliamentary constituency Navjot Singh Sidhu, who advocated framing stringent laws for preservation heritage places.
Among others who joined the walk included tourism minister Hira Singh Gabria, director of united nations world tourism organization Harsh Verma, deputy commissioner Rajat Aggarwal, advisor to Punjab heritage and tourism board Debashis Roy who had conceptualized the heritage walk project, and historian Surinder Kochhar. The minister announced to begin "panj sarovar yatra" in Amritsar from December.
Of the 18 heritage sites were Town Hall, Gurdwara Saragarhi Memorial, Fort Ahluwalia, Jalebi Wala Chowk, Sangalwala Akhara and Taksal of Maharaja Ranjit Singh. For the first 30 days, the heritage walk would be free, afterwards Indian tourists would need to pay Rs 25 for three hours while foreigners would be charged Rs 75. Punjab heritage and tourism promotion board has arranged 10 guides for the purpose, and a heritage cell has been set up.
"Tourists would get to see the historical lanes of Amritsar. They can pay obeisance at the Golden Temple and can witness the flag-lowering ceremony at India-Pak border," said Gabria.He said a similar heritage walk would be introduced in Patiala, Ropar and Jalandhar.Sidhu said the present municipal corporation office in Town Hall building would be shifted to a new place and the building would be converted into a museum, for which the Centre would provide a grant of Rs 50 crore.
Mixed opinions
Though the heritage walk was welcomed by the tourists, they appeared skeptical about its continuation. A tourist from Kolkata, Karitk Manna, who joined the walk after reading billboards and banners, said, "The experience was unique. We got to see the lesser-visited places of Amritsar. But it is often seen that most government-started projects do not last long. Another tourist Sawantar Singh from Meerut opined that more features and activities should be added to the walk. "They can provide Amritsari breakfast and organize more activities," he said.
The times of India, Sep 28, 2011,