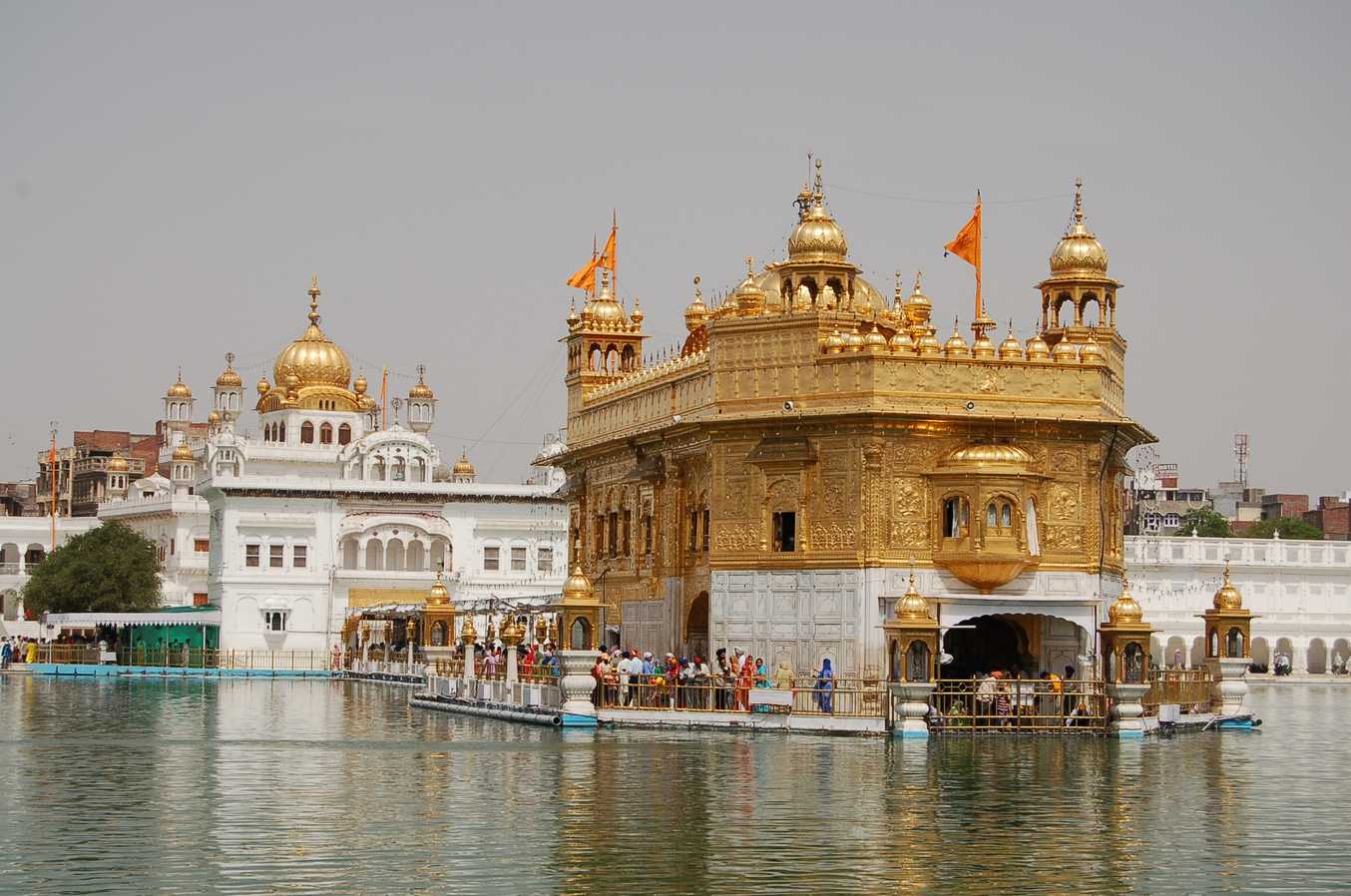 Punjab Pollution Control Board (PPCB) Chairman KS Pannu today asked the Central Pollution Control Board (CPCB) to immediately conduct the 'source apportionment study' of respirable suspended particulate matter (RSPM) around the Golden Temple and ascertain as to what were the major contributors of suspended particles (vehicular emission, dust particles, fuel burnings etc).
Pannu, along with the SGPC and CPCB members, held a special meeting here today to review the ongoing study of the ambient air around the shrine. After the meeting, he informed that the Golden Temple, being a heritage site, fell in the sensitive zone and hence the PPCB in association with the CPCB had been continuously monitoring the pollution levels for three critical factors namely sulphur dioxide (SO2), nitrous oxide (NO2) and RSPM.
"So far, the study shows that SO2 and NO2 are within the prescribed limit but the level of RSPM has been found to be on the higher side. That's why I have asked the CPCB to carry out the source apportionment study of RSPM," he said.
"The dust in city, vehicular emission, construction activities around the Golden Temple are considered to be the main cause of pollution but the extent of pollution caused by each factor can be ascertained only after conducting the study," he averred.
Pannu revealed that the PPCB had also started a study of rainwater during the current monsoon to know the level of chemical precipitation in rainwater affecting the Golden Temple building.
Rainwater measuring instruments had been installed on all four sides of the Golden Temple Complex and the data was being collected and analysed on a regular basis.
The water is analysed to see the amount of sulphate, chloride, magnesium, calcium, sodium, potassium, ammonium, pH and total dissolved solids (TDS).
It may be noted that ambient air study is done on a weekly basis around the Golden Temple to check the level of SO2 and NO2.
Perneet Singh, Tribune News Service, Amritsar, July 23