SikhNugget
presents a round up of the Baisakhi celebrations 2011 in pictures. This year the Birth of the Khalsa was celebrated with great vigor at Takht Damdama Sahib, Talwandi Sabo.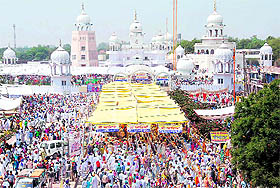 Sangat paints a colourful scene at Takht Damdama Sahib.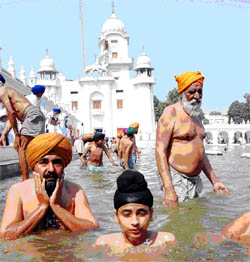 Devotees taking a dip in the holy sarovar at Damdama Sahib.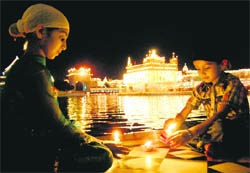 Children light candles on the occasion of Baisakhi at Harimandir Sahib in Amritsar.
A Nihang Singh at Harimandir Sahib.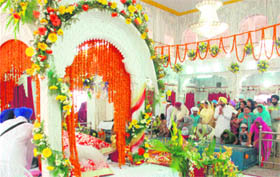 Devotees visit Nada Sahib Gurdwara, Chandigarh.
Akali Nihangs on elephants during the conclusion of Baisakhi Mela at Damdama Sahib.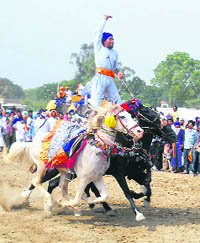 A Nihang astrides two horses at the Talwandi Sabo mela.