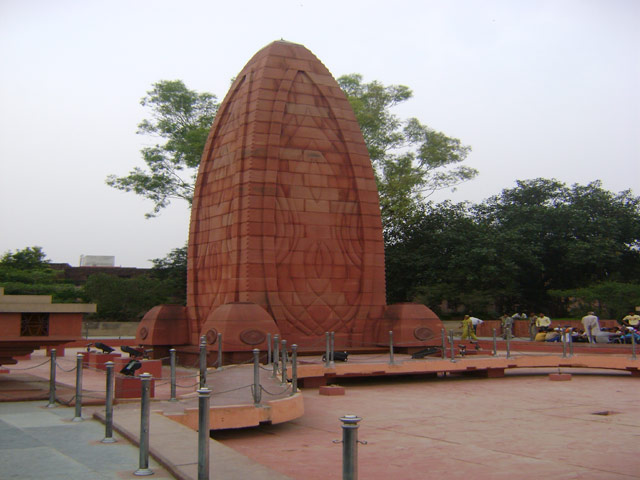 Rs 60 lakh landscaping project to begin in March
The district administration would soon launch a Centrally-funded beautification project for the historic Jallianwala Bagh. Landscaping would be done using plants and other features to recreate the history of the memorial.
Deputy Commissioner KS Pannu said the project, costing Rs 60 lakh, would begin in March and would be completed by July. The project has been given to the Punjab Agriculture University (PAU), he added.
The landscape design would recreate history which would give the visitors a sense of the events of the day of the Jallianwala Bagh massacre. At the place where General Dyer had deployed his troops to massacre the unsuspecting public, life-size topiaries of the soldiers would be created. Also the view up to the buildings, which bear bullet marks, will be cleared through the judicious use of certain low headed plants/plant topiaries. Presently, standing near the firing point, the original open view is completely blocked by a few high growing shrubs and other plants. These plant obstructions would be clipped or removed to open the view so that the exact line of fire could be made visible. There will also be hand topiaries emerging from the earth in the form of fist symbolising freedom fighters raising the slogan of "Jai Hind". There will be 20 life-size topiaries of soldiers in standing and sitting postures, besides 30 arms emerging from the ground and a few on the 'stage' or falling to bullets at a distance.
The outdated signage at the entry point would be replaced with black granite stone with inscription in golden letters. The area surrounding the concrete memorial would also be re-planned, as the Thuja plantation near it has dried up. The area would have fragrant low-headed trees, shrubs as well as small herbs. A swimming pool, which is lying abandoned, would be renovated to convert it into a geyser fountain at the upper level and lotus pond at lower level with recirculation of water.
The project also entails complete removal of malba from the garden, layout of irrigation system and underground cables, construction of green shade net house, construction of paths with no use of concrete, removal/replacement of existing unplanned/unwanted plants, preparation of soil for layout of lawns, lawn planting, and planting of trees/shrubs.
Pannu said the administration has also got the possession of a building, which was witness to the massacre and bears bullet marks on its walls. The building would be preserved and a library set up inside it at a cost of Rs 25-30 lakh. The building was in illegal possession of a local resident since 1956.
Perneet Singh, Tribune News Service, Amritsar, February 15